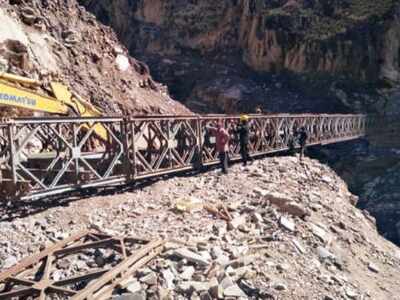 NEW DELHI: With the opposition parties coming round to the K P Oli government's call that Nepal unanimously legitimise its new map by approving a proposed constitutional amendment, Nepal is likely to press India further for dialogue.
Diplomatic sources said it's in the interest of both countries to talk and resolve the issue without delay. While there was no official reaction yet from India, sources said the government will wait to see how the situation develops in the next week or so.
Assured of support from the main opposition party, Nepali Congress, the Oli government Sunday finally tabled the bill for constitutional amendment required to revise the map in Nepal's national emblem.
The support from Nepali Congress was never in doubt though. It had maintained that it supported the territorial integrity of the country and also supported the release of the map. It had sought time though to facilitate a discussion over the issue by its central working committee. While the Madhesi parties had demanded that their concerns on issues like demarcation of provincial boundaries be addressed at the same time, Nepali Congress decided to register a separate constitutional amendment bill for the purpose.
While India is open to dialogue with Nepal, it has been taken aback by what an Indian official described as a sledgehammer approach to a sensitive border issue. India had said last week that an environment of trust was required for dialogue.
The new map will be used in all official documents including the coat of arms after the amendment bill is endorsed through parliament.
The ties between India and Nepal came under strain after India inaugurated an 80-km-long strategically crucial road to the Lipulekh Pass in the disputed Kalapani area. Nepal's K P Oli later said this was the reason why his government issued a new map of Nepal.
Source link